Freight Village RU at SPIEF-2021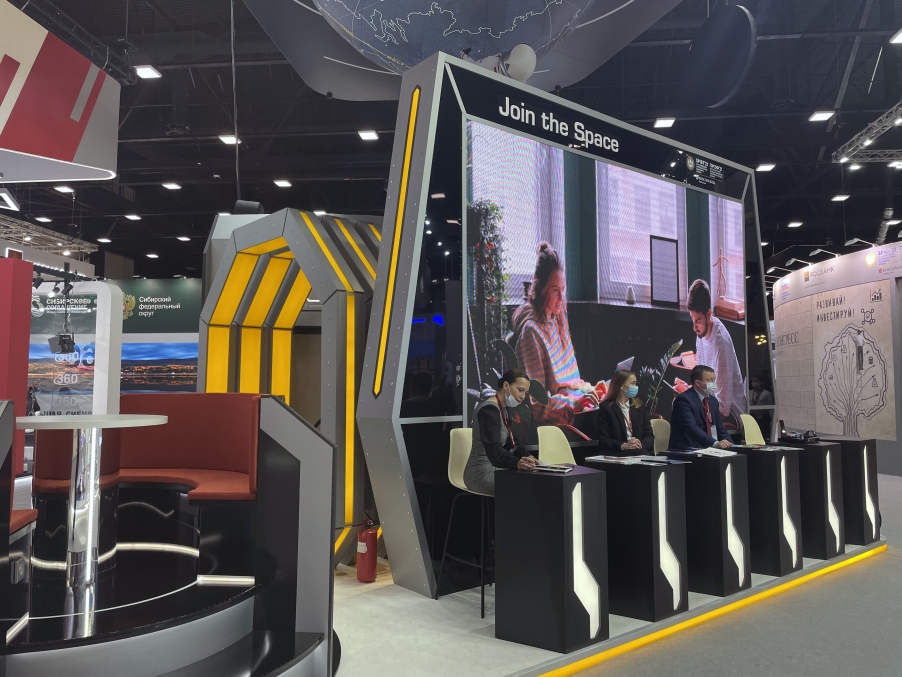 St. Petersburg, June 2, 2021 - the opening of the XXIV St. Petersburg International Economic Forum took place at the Expoforum Convention and Exhibition Center.
This year Freight Village RU partner with Kaluga region united exhibition exposition. Together with the Government of Kaluga Region, Agency for Regional Development of Kaluga Region, Freight Village representatives share their experience of creating the first multimodal transport and logistics center Freight Village Vorsino in Russia, present the project's logistics capabilities, development prospects and container shipping opportunities.
The negotiations with a number of Russian and international companies, the cooperation agreement signing with a new resident of the site are planned within the forum.
The St. Petersburg International Economic Forum (SPIEF) is a unique event in the world of economics and business. SPIEF has been held since 1997, and since 2006 it has been held under the patronage and with the participation of the President of the Russian Federation.
Over the past years, the Forum has become a leading global platform for members of the business community to meet and discuss the key economic issues facing Russia, emerging markets, and the world as a whole
FREIGHT VILLAGE RU group of companies consolidates logistics, customs clearance and development businesses. The company offers cargo handling services at multimodal transport and logistics centers, customs clearance services, industrial and warehouse facilities for lease and sale, develops projects for the integrated industrial development.
Since 2019, Freight Village RU has been investing heavily in rail container transportation segment. Subsidiary company Logbox, LLC provides freight forwarding services on containers shipment using its own rolling stock - fitting platforms. The company arranges for cargo carriage in domestic, international and transit traffic.