Freight Village RU at the round table «Cargo transportations online – transport services digitalization»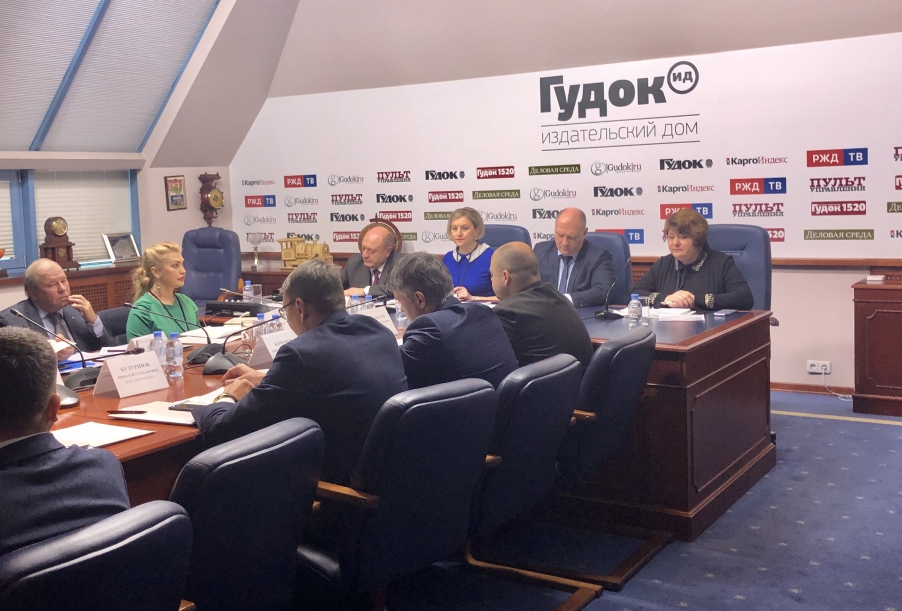 Moscow, December 19, 2018 – Gudok publishing house hosted a round table, devoted to the transport digitalization perspectives.
The event was aimed to discuss the international and Russian experience in transport business processes digitalization, to analyze the lacks and advantages of the existing digital services and trade places, based on different kinds of transport and separate companies in context of its integration to form the united cargo transportation platform.
There were representatives of the Russian Ministry of Transport, Chamber of Commerce, Russian Railways, Russian-Chinese Chamber at the round table.
Freight Village RU was presented by Director for GR and international organizations relations Alexander Oleynikov.
During the discussion finalizing the presented reports Alexander mentioned the necessity of the digital services orientation towards the wide-spread optimization of the relations between the shippers and the operators. Nowadays there are no products on the market making it possible both to take into account the load of the assets and its timetable, to unite different kinds of transport and cargo handling peculiarities in ports and terminals. The modern economy challenges make us to work out the products providing the cargo owners not only the distribution channel for their services, but also the optimal variant of their cargo equipment usage along the logistics chain.