Freight Village RU and State Transport Leasing Company signed a cooperation agreement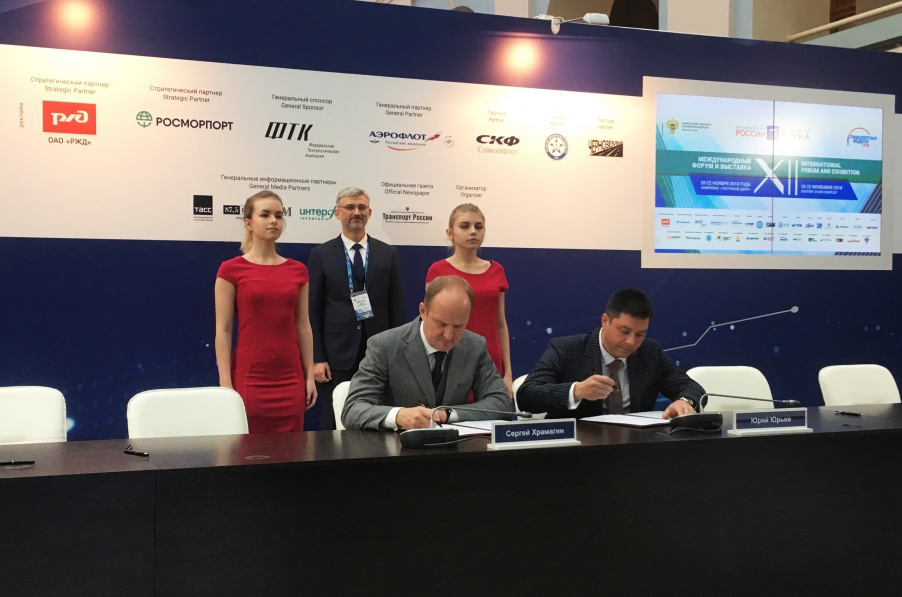 Moscow, November 20, 2018 – Freight Village Kaluga JSC (Freight Village RU) and State Transport Leasing Company PJSC (STLC PJSC) signed an agreement on cooperation in the development of transport and logistics infrastructure, which principally is directed at the implementation of the Russian Federation Presidential Decree dated May 7, 2018 No. 204 "On national goals and strategic objectives for the development of the Russian Federation until 2024".
Respective agreement was executed within the XII international exhibition "Transport of Russia". The document was signed by Yury Yurev, Executive Director of "Freight Village RU", and Sergey Khramagin, General Director of "STLC" PJSC.
"Our company is implementing a strategy to create a modern transport and logistics infrastructure in the Russian Federation, including the development and application of innovative technologies in the field of transport asset management. We hope that the partnership with PJSC "STLC" will allow us to acquire the missing competencies and reach a new level of interaction with the market," said Yury Yurev, Executive Director of Freight Village RU at the signing ceremony.